Annona is popular all over the world as a tasty as well as medicinal, quality fruit. Annona is a number of species. There are several species of home gardens in Sri Lanka. The most popular species is the thorn anode. Annona muricata, Annona cherimola Miller, Annona squamosa L, Annona reticulata L, and Atimoya (a hybrid of sugar Annona and Cherimo species) are popular garden specialities. These anodized species show morphological diversity, especially in the shape of the fruit and the shape of the foliage, which helps to distinguish the species from each other.
| | |
| --- | --- |
| Botanical Name | Annona squamosa |
| Kingdom | Plantae |
| Family | Annonaceae |
| Genus | Annona L |
Thorns Annona (Soursop)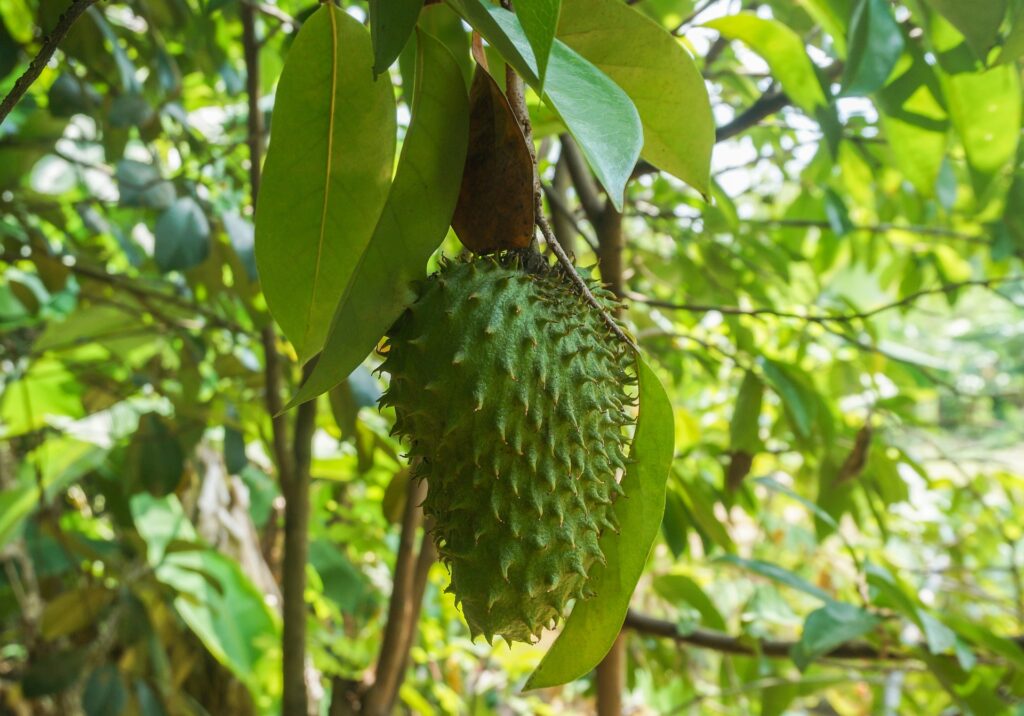 The fruit is green, also known as Katu Anoda or Katu Atha. Often oval or irregularly shaped. There are thorny scars on the leaves. The white fibrous pulp is very tasty, full of sweet and sour juices.
Sand Annona (Bullock's Heart)
The foliage of the sand anode fruit, which is often heart-shaped, is brownish-yellow. The foliage is marked by an oval shape. The colourless pulp of these is creamy. It is also popularly known as Weli Atha.
Sugar Annona (Sugar Apple/ Sweetsop)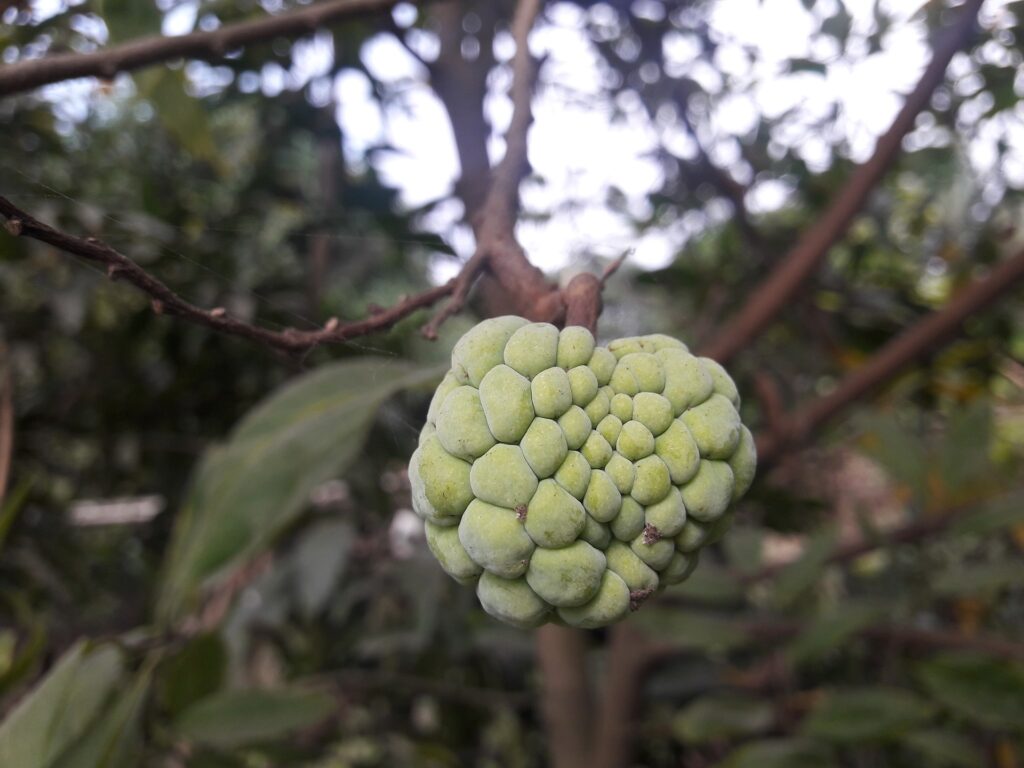 Also known as sugar annona, sugar cane and chilli. Most round-shaped sugar anodes are separated by clear round or oval grooves that can be distinguished from the outside of the pulp. These come in two varieties, green and purple. Smaller in size compared to other anodes.
Cherimoya
The fruit here is often heart-shaped. The foliage is light green. Its protruding angle. The creamy pulp is gel-like in nature. A very tasty fruit.
Atimoya
Intermediate symptoms to Cherimo and sugar anodes. Most popular as fresh fruit, it is high in nutrients.
Properties
Acupuncture is used worldwide to make value-added products such as ice cream and fruit drinks. By adding water and enough sugar to the ripe thorn Annona pulp, you can quickly prepare a delicious fruit drink. Due to the biologically important chemical composition of the leaves, roots, stems, fruits and seeds of the Annona plant, This plant parts are used as a remedy for diarrhoea, constipation, joint inflammation, food poisoning, vomiting, eye diseases, skin diseases, diabetes and kidney-related diseases. it takes.
It has been found that the chemicals in the roots and leaves of Anoda can be used as a source of anti-cancer properties. Extracts from the roots, leaves and seeds of Anoda have also been identified for potential use as bio-pesticides.
The thorny Annona plant in Sri Lanka is not cultivated as an economic crop like in other countries. Also, Sri Lankans are unaware of the unique qualities here. Today, a remarkable discovery is being made that the anti-cancer properties of thorn anodes are tens of thousands of times more potent than the chemicals used to treat them. It has been found to be a valuable drug in the fight against cancer that does not destroy healthy cells without side effects.
Carbohydrates, fructose, vitamin K, as well as vitamin E, which are rich in fruit, have been found to have anti-cancer properties. In addition to its anti-cancer properties, it also acts as an antidote for intestinal worms and many microbial infections.
It is also a good remedy for stress and nervous disorders.
According to scientific studies, the essence of thorn anode is used in weight loss and hair loss as a medicine in the fight against cancer, as well as in protecting the immune system by preventing deadly infections and as an energy booster.
It has been shown to improve the quality of breast milk after childbirth, as an antidote for diarrhoea and fever, as an antidote for internal and external parasites, and as an antidote for insomnia patients. have.